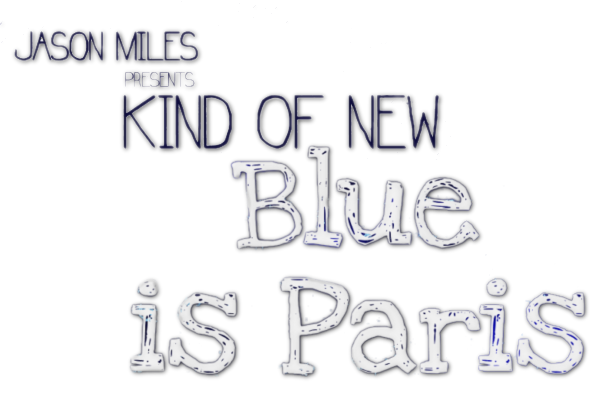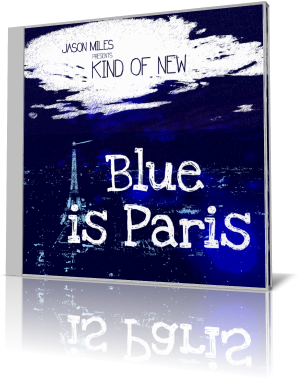 He performed with Miles Davis, Whitney Houston, Michael Jackson and Luther Vandross. Keyboardist Jason Miles is integral part of music history. In numerous solo albums he has realized his vision of music.
Kind of New 2: Blue Is Paris is different. Some artists realize the widest range of styles in their album. Others pursue a permanent theme. Still others create a continuum of homogeneity. Jason Miles has a completely diverse concept.
Jason visited Paris in the weeks immediately following the 2015 terror attacks. Under the impression of this voyage he composed Blue Is Paris. He had the idea to write a follow-up to his previous album Kind of New (Whaling City Sound).
He remembered an album, his father has bought called Lullaby of Birdland, which was that same George Shearing song done twelve times by twelve different musicians and arrangers.
Jason comments: "I found the album in my vinyl collection that he left to me, and I thought, 'Wow, this could work if I did the same thing.' I then thought about Miles, who said to never stay in the same place and always explore and try new things." Joining Jason on the album is a core band comprised of Gene Lake on drums, Reggie Washington and Adam Dorn on bass, Jay Rodrigues on tenor sax and bass clarinet and Vinnie Zummo on guitar.
The project starts with Sunshine featuring Maya Azucena, a singer and human activist from Brooklyn. With a fiery intonation in the style of late Janis Joplin she spreads her message among a wider audience. Nighttime presents as first of four trumpeters Russell Gunn, an American contemporary Neo-bop jazz musician, known for his Grammy nominated recording, Ethnomusicology vol. 1. Showing a strong command of his trumpet he fills the melody with earthy energy.
Morning featuring Ricky Kej is inspired by Indian music culture. This include the use of Indian instruments such as Tablas, dumbek and bansuri, but also the oriental sound of the santoor comparable to a hammered dulcimer. As further rhythm element Ricky introduces a special kind of Mantra.
Trumpet player Theo Crocker adds a new color to the rainbow palette of Blue Is Paris with After Hours. On Afternoon Patches Stewart prefers the protracted sound of his trumpet in confrontation to Bebop elements. Saxophonist Jeff Coffin enters the Twilight zone with a duotone of tenor and baritone sax. Coffin's philosophy that music must change and mutate in order to evolve is congruently shared by Jason Miles.
Finnish trumpet player Jukka Escola takes his time before he begins with his contribution on Dawn. A further sonic feast for the audio senses. Brazilian jazz guitarist Ricardo Silveira has collaborated with Jason since he released Cozmopolitan in 1979. On Sunset he does not leave it at chord progressions but explodes into a post jazzy tone sequence.
The final Jason Miles Remix is a balancing act between static and organic forces suggesting permanent change. The static role is played by the original melody, while the evolution of the tune is just limited by Jason's genius.
Is this musical project a success? The involvement of highly skilled musicians with their own ideas circumnavigates elegantly the problem of melody repetition. This risky endeavor has emerged to Jason's brilliant musical gambit.




Buy the album in all stores

Album Information

Title: Kind of New 2: Blue Is Paris
Artist: Jason Miles
Year: 2017
Genre: Contemporary Jazz
Label: Lightyear Entertainment

1 Blue Is Paris - Sunshine Jason Miles & Maya Azucena 5:00
2 Blue Is Paris - Nighttime Jason Miles & Russell Gunn 4:47
3 Blue Is Paris - Morning Jason Miles & Ricky Kej 4:55
4 Blue Is Paris - After Hours Jason Miles & Theo Croker 5:10
5 Blue Is Paris - Afternoon Jason Miles & Patches Stewart 4:48
6 Blue Is Paris - Twilight Jason Miles & Jeff Coffin 4:55
7 Blue Is Paris - Dawn Jason Miles & Jukka Eskola 4:55
8 Blue Is Paris - Sunset Jason Miles & Ricardo Silveira 4:53
9 Blue Is Paris - Thunderstorm Jason Miles 5:58
10 Blue Is Paris - Lightning Jason Miles & Maya Azucena 4:58


Further reviews:


2Grover With Love

What's Going On?

To Grover With Love - Live In Japan