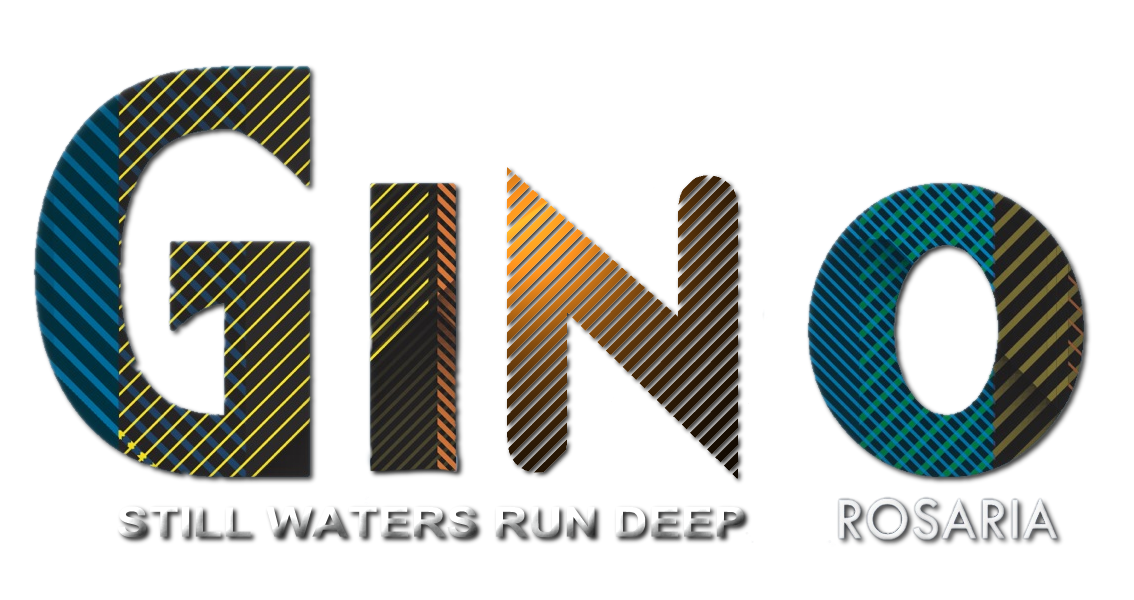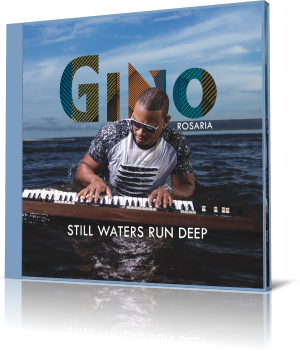 Curaçao born keyboardist Gino Rosaria moved in 2003 to the US. After his graduation he performed with violinist Karen Briggs, jazz clarinet player Tim Laughlin, flutist Kim Scott, jazz guitarist Adam Hawley, and flutist Althea Rene.
His first project is the album Joy, Peace, Christmas featuring saxophonist Chris Godber (2012), followed by Some Other Time in 2013. Under the project name Groove Symphony he released the album Simon Says in 2016.
His album Still Waters Run Deep is available since July, 2019. Gino is supported by Eric Valentine, Omari Williams, John Jones (drums), Mel Brown, Eric Lampley (bass), Adam Hawley (electric guitar), Noah Thompson (acoustic guitar), Marcus Anderson, Carlos Vizoso, Christopher Spies, David Mann, Elan Trotman (sax), Marcus Anderson, David Mann, Althea Rene (flute), and Brynne Heatley (vocals).
The first track Night Groove was co-produced by Adam Hawley and Gino. The introducing rhythm/bass combination is inspired by the Sugarhill Gang. Featured saxophonist is Marcus Anderson, a former band member of Prince. Gino and Marcus are engaged in a hot battle on saxophone and keyboards.
Swaying in a shuffle-beat Road Trip has the right swinging for the radio-friendly kick. The track is featuring flutist Althea Rene with blazing nuances into the cold steel. Island Life does without the usual reminiscences that spread Caribbean flair. From afar, the play reminds me of Michael Franks' When I Give My Love To You.
Sunday 3 Pm embraces the relaxed atmosphere that you usually find in most households on that day. Elan Trotman is stirring up Gino's distinguishing qualities on piano with his smooth sax attitude. The Night Is Still Young indicates the flavorful dancing music in a club or other favorite localities of dancers in the night.
With the slow-tempo Gentle Touch Gino scores another riveting composition with the intention to deliver nice stuff for the slow dancers. Pool Party floats in the mainstream of smooth jazz with uplifting mood and good temper.
Funkin' is a somewhat inappropriate title for the following piece, which comes along in a relaxed tempo. Nevertheless Gino shines on the keys playing in a rich and compelling way. On Rush Hour Gino bursts out of the gate with velocity and attitude to a jazz fusion expedition.
The final song Unconditional is dedicated to Gino's son and features vocalist Brynne Heatley aka Brynnevere. A beautiful piece with selected instrumentation and an enchanting voice, which you can also hear acapella in a video.
Gino Rosaria delivers with Still Waters Run Deep an excellent album which gives a new face to smooth jazz in many areas.




Buy the album in all stores

Album Information

Title: Still Waters Run Deep
Artist: Gino Rosaria
Year: 2019
Genre: Smooth Jazz
Label: Independent

1 Night Groove (feat. Marcus Anderson) 3:54
2 Road Trip (feat. Althea Rene) 3:48
3 Island Life 4:32
4 Sunday 3 Pm (feat. Elan Trotman) 4:19
5 The Night Is Still Young 3:45
6 Gentle Touch 4:57
7 Pool Party 4:19
8 Funkin' 5:17
9 Rush Hour 4:54
10 Unconditional (A Song for My Son) [feat. Brynnevere] 6:48