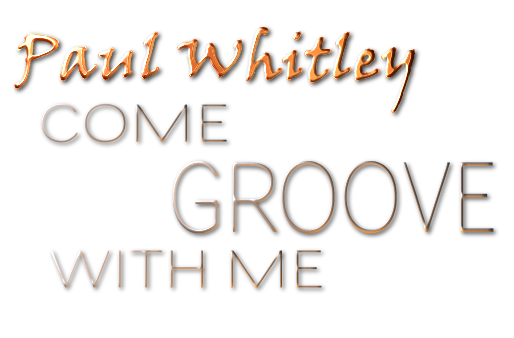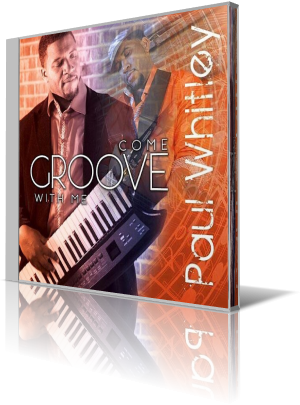 Keyboardist and composer, multi­instrumentalist and music instructor. One can meet Paul Whitley in multiple roles. Jonathan Butler, Steve Cole, Joey Sommerville, Elan Trotman, Lin Rountree and Walter Beasley are among the many artists he performed with.
His debut album was Versatility (2011), a proof of competence. Now he is back with his sophomore album Come Groove With Me (2015). With the exception of Tis So Sweet Paul has recorded, written and produced all tracks on his new album.
Among the supporting musicians are Jonathan Fritzen, Elan Trotman, Marcus Anderson and a plethora of other high profiled players. In the tradition of George Duke Paul starts with a bombastic intro entitled Unorthodox (The Warmup).
A sign of understatement is the name of the second piece Pandomonium. A situation in which there is a lot of noise, activity and confusion, especially because people are feeling angry or frightened. Distorted guitar sound, massive drum beats and funky harmonies leave the listener baffled.
Stanky Fusion features Jonathan Fritzen & Elan Trotman in a heavy dirty funk piece. The title aptly describes this kind of muzak. Come Groove With Me walks again the funky line with a big dose of vocoderized vocals and saxophonist Marcus Anderson representing the smooth jazz component.
That Paul also dominates the smooth jazz rail, he proves with Tranquility and saxophonist Elan Trotman gold plates the melody. You Make Me Smile features singer Tony Lelo, but the really pleasant surprise is trombonist Buff Dilliard, who brings a good groove.
On Playing It Cool Paul expresses the artistic content of the theme through a natural musical flow with jazz fusion and African elements in the end. The invitation to dance Baila Conmigo shows despite the changing tempos beautiful approaches to Latin music. Take Me Away invites to dream with strings and a playful piano.
If you read the eventful life story of Gabriel Bello, one understands with what fervor he plays his saxophone. The best candidate for I Trust You. Tis So Sweet strengthens the religious factor toward gospel music. Unorthodox (The Drum Shed) offers a mighty drum solo. Final tune is an instrumental version of Come Groove With Me burning the studio.
Paul Whitley continues with Come With Me Groove consistently his manifold music, as he has already shown on his debut album Versatility. Unusual but entertaining in any case.



Album Information

Title: Come Groove With Me
Artist: Paul Whitley
Year: 2015
Length: 0:54:23
Genre: General Jazz
Label: Pablo Productions


Tracks:
01 Unorthodox (The Warmup) [2:17]
02 Pandomonium [3:30]
03 Stanky Fusion (Featuring Jonathan Fritzen & Elan Trotman) [4:36]
04 Come Groove With Me (Featuring Marcus Anderson) [5:02]
05 Tranquility (Featuring Elan Trotman) [4:44]
06 You Make Me Smile (Featuring Tony Lelo) [4:59]
07 Playing It Cool [5:09]
08 Baila Conmigo [4:19]
09 Take Me Away [3:57]
10 I Trust You (Featuring Gabriel Bello) [5:01]
11 Tis So Sweet (Featuring Gabriel Bello) [3:52]
12 Unorthodox (The Drum Shed) [1:53]
13 Come Groove With Me (Instrumental) [5:04]



Further review: